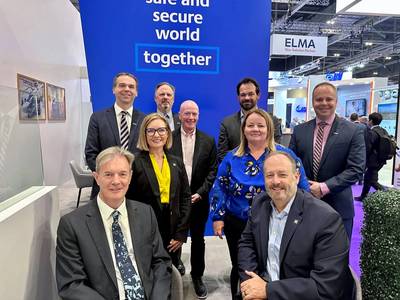 Babcock International Group and HII have combined forces in Australia, working together to support critical capability requirements for the AUKUS nuclear submarine program.
The partnership builds on the existing agreement between both companies to partner in the UK and US on nuclear decommissioning, disposal and national security opportunities.
Babcock and HII will collaborate to develop the optimal models for nuclear-powered submarine capability, including infrastructure, sustainment and the necessary skills development, to support the AUKUS endeavour. The parties will engage Australian industry to optimise specific solution sets and provide a true tri-lateral offering.
Babcock and HII are trusted defence companies with decades of experience supporting the UK and the US's submarine fleets. Babcock currently sustains all of the UK's Royal Navy submarine fleet and owns and operates the UK's only licensed facility for refitting, refuelling and defueling nuclear submarines.
HII has a proven track record of safely and efficiently building, maintaining and sustaining nuclear submarines for the U.S. Navy and has delivered more than 60 over the last four decades.
Babcock CEO David Lockwood said: "Working with HII in Australia to support the critical capabilities required to deliver the AUKUS program is the next important step in our relationship and significantly strengthens our Australasian business.
"By harnessing Babcock's heritage and capabilities to accelerate the development of sovereign capability in Australia, alongside HII's extensive experience and expertise as America's largest shipbuilding company, Babcock is strategically positioned to support the Australian Government in the delivery of this critical program. National security has never been more important and now more than ever, what we do matters."