Defence company Thales has secured a contract worth £169 million to build the integrated optronic combat system mast for the Royal Navy's future nuclear deterrent submarine class – Dreadnought.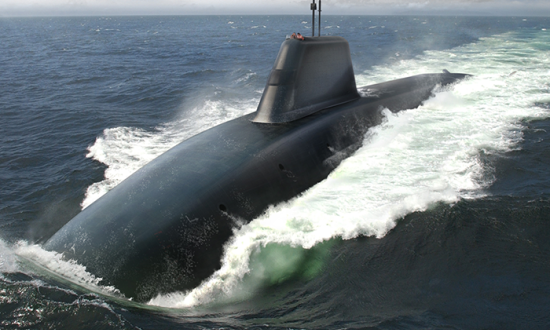 Thales
Every Royal Navy submarine in service since 1917 has been fitted with a Thales periscope or optronics mast manufactured at its site on the Clyde.
The Dreadnought version continues this tradition, sustaining more than 150 jobs, while the whole Dreadnought programme – from design through to build – will support around 30,000 jobs across the UK, contributing to the growth of the economy.
"We are proud to say that our combat system mast and sonar will be providing the eyes and ears capabilities of the new Dreadnought Class. The defence roundtable is the first of what is planned to be a biannual gathering to ensure the sector is able to maximise its economic benefits for the UK. The working group will allow the UK Government and Armed Forces to establish a more direct relationship with Scottish industry. Today's discussion will include sector priorities, challenges and upcoming milestones," CEO of Thales UK Alex Cresswell said.
Weighing more than 17,000 tonnes, Dreadnought will be 152.9 metres long – the length of three Olympic swimming pools – and carry 130 crew. The new optronics mast is an innovative evolution on the traditional periscope that provides improved electronic, stabilised, quality visuals for the crew. This makes it safer for the crew as it provides clearer images of activity and enables them to detect enemy movements more quickly.
The announcement comes as defence companies join the UK Government and the Armed Forces in Scotland to thrash out a roadmap for maximising the defence sector's economy-boosting impact.
Roundtable partner ADS – the trade organisation for companies in the UK aerospace, defence, security and space sectors – will also unveil new figures at today's meeting that show Scottish businesses in these fields produced £7.3 billion in turnover, delivering £3.2 billion in value add to the economy in 2022.
"This is a clear investment in maintaining the United Kingdom's nuclear deterrent. By providing the 'eyes' of the new Dreadnought Class Submarine, this technology will play a key role in keeping the country safe. The Dreadnought programme will support tens of thousands of UK jobs, boosting the economy and defending our nation," Minister for Defence Procurement James Cartlidge said.
The UK remains the second largest global defence exporter after the USA. In 2021, the value of UK security export sales was £8.22 billion, and in that same year the UK won defence orders worth £6.64 billion.