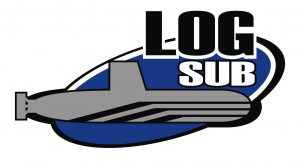 LOGSUB is a 100% Brazilian Company and was founded in 2008 with the purpose of developing projects and logistics solutions for the Brazilian and other South American Navies, as well as offering various services to naval units and to the Off-Shore market.
In this short period, the company has specialized in the management and control of ship repairs, implementation of Public Private Partnership projects in the Defence sector, in the area of ​​Submarine Escape and Rescue, Recovery and Underwater Activities and Nationalization of items and systems for ships and submarines in partnership with other national companies.
LOGSUB is affiliated to ABIMDE (Brazilian Association of Defence Material Industries) and SMERAS (Submarine Escape Rescue and Abandonment Systems) since 2008.
To see a full Company History –  CLICK HERE
To see Projects and Logistics Solutions – CLICK HERE